We think of our Members as family and they consider us family. We bring the wider community of supports into their lives through our collaboration with local health care partners and agencies that provide specialized services.
Our voice at the table with other Independent Living Resource Centres and a variety of health care organizations and professionals help us ensure Member's needs are met and necessary resources are available. The personalized access fostered through these collaborations is reflected in the responsiveness of our team approach, programs and services.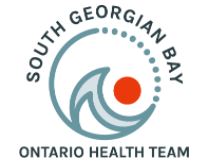 Among our many community partnerships, BDB is an anchor partner of South Georgian Bay Ontario Health Team, one of only 42 Ontario Provincial Health Teams.  The SGB OHT is a team of local health professionals, organizations, and community members working to create a network where patients will have access to the right care, right team, and right care setting when they need it. For more information see the SGB OHT website here.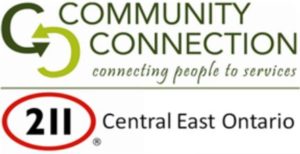 211 Ontario's Community Navigators are skilled in helping individuals, families and communities identify, understand and effectively use the programs that are part of the human service delivery system. Navigators help people better understand their problems and make informed decisions about possible solutions.  More information is available at 211 Central East Ontario 

It's important to keep up-to-date with the latest health care news. And there's a lot to keep up with! You need to know what's happening in your community in order to maximize your health and well-being. New services open each month, existing services change locations, and new health care information is always available based on the results of research conducted right here in our community and around the world.  For current information, please visit nsmhealthline.ca 
Other Ways We Connect With Our Community

For charities like ours, media plays an important role in spreading the word about BDB. We are grateful to have the support of CollingwoodToday.ca – helping us raise awareness around  fundraising events and strengthening our profile in the community.