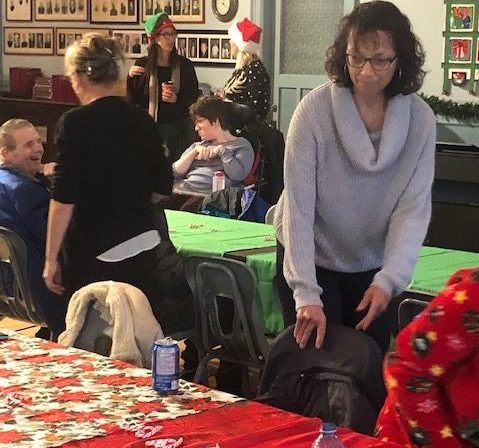 When we say "it takes a village", we mean it. At BDB, we believe in the power of people and our programs and activities depend heavily on a compassionate community with dedicated volunteers. Without it, we simply can not provide the resources and training our Members/Consumers rely on. The time and commitment volunteers provide us play an integral role in the development of skills, sociability, acceptance and companionship for individuals with diverse disabilities that regularly access our programs and services.
Our volunteers give with their heart and infuse a spirit of community every time they step up. We are truly thankful for our volunteers who contribute 3,000 – 5,000 hours of personal time annually to assist our small dedicated team and hundreds of Members/Consumers.
When we come together as individuals with an unselfish willingness to help, we strengthen communities – and there is strength in numbers. If you know anyone interested in volunteering, send them our way. The work is rewarding and the results meaningful.